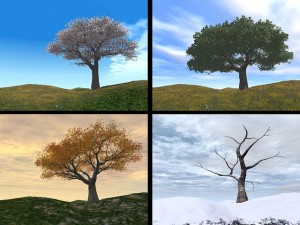 Landscaping in South Jersey isn't just needed during one season per year. Your home's or business's property requires different treatments and services during different seasons. Seasonal services offered by landscaping companies in South Jersey like Royal Landscapes can help your lawn and gardens stay healthy all year round.
Spring: In the spring, you'll need regular landscaping. In South Jersey, Royal Landscape provides raking and dethatching, aeration, fertilizing, and other services to prepare for the summer. Lawn care is critical during the spring because how well you cared for your lawn will become apparent in a few months.
Summer: In the middle of summer, your grass will be competing with the sun. Regular mowing and trimming maintenance will keep your property looking its best.
Fall: The fall brings down leaves and scatters them everywhere. While having your lawn cut for the last few times before winter, you'll also need to prepare your land for potential winter storms. Doing so aids in minimizing the damage caused by melting snow in the spring. Aeration and fertilization are the best procedures that you can complete during this time of year.
Winter: In the winter, snow removal services in South Jersey keep your property clear and functional after major storms. Plan ahead to ensure that you can leave your driveway or open your business when needed.
Year-Round Services: Year-round services may include landscape design, pruning, and sometimes irrigation. Depending on the climate and the current temperatures in South Jersey, you may need to perform maintenance on your garden or lawn, even during winter to make sure it survives until spring. As one of the best landscaping companies in South Jersey, Royal Landscapes can maintain your landscaped spaces eye-catching appeal and functionality all year long.