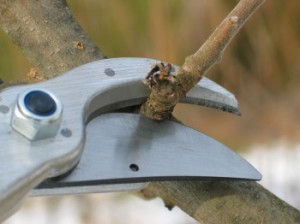 If you have an unruly hedge or tree that overshadows everything around it, Royal Landscape's tree and shrub pruning services can help get your property in order again.
Tree and shrub pruning is not easy, and when done improperly, it can cause severe damage or disease to your plants. It's also time-consuming and frustrating if you don't specialize in it, which is why a professional landscaping company in South Jersey is recommended for these tasks.
Proper pruning will ensure that a young plant grows up to be healthy and strong and that older and larger trees and shrubs will maintain their shape and vigor as they continue growing. Untended and oversized shrubs, hedges, and similar plants especially require special care when pruning because these plants can be damaged easily. Pruning should also shape and beautify plants by enhancing their natural growth patterns and by improving their appearance. They shouldn't be forced
into unnatural shapes as some inexperience landscaping companies in South Jersey will do. Other landscaping companies in South Jersey don't include shaping at all in their service packages.
When you hire Royal Landscape for landscaping in South Jersey, we will conduct either one-time or regular pruning of shrubs, trees, bushes, and other large plants. With regular pruning, your trees and shrubs will grow into the shape of your choice, fitting them into your design space or landscape element. As a reputable landscaping company in South Jersey, we will make sure that your plants stay healthy, flower when they should, and remain safe without endangering other landscape elements.