Get the Property You Always Wanted
Are you looking for expert help to keep your property looking lively and manicured year-round? Royal Landscapes is a full-service company with more than 15 years of experience in the landscaping design and consulting industry. Our steadfast dedication and attention to detail has earned us a sterling reputation as one of the best in the business, and we would love the opportunity to prove it to you. Whether you need help with lawn service, mulch, aeration, power washing, patio construction, retaining walls, snow removal or any other landscaping service, our company offers a variety of different services at very reasonable rates.
Our objective here at Royal Landscapes is quite simple: We pride ourselves on providing exceptional service for your home or business. We have developed a reputation over the years based on our professional staff ,reliability,pricing and most importantly WE CALL YOU BACK!
Royal Landscapes manicures and maintains many residential and commercial properties throughout South Jersey. Our customers find our work exceptional compared to the other landscaping companies in South Jersey. We encourage you to view our testimonial section of our website and see what our customers are saying!
Thanks again for visiting Royal Landscapes. We promise to go above and beyond your expectations, and we look forward to welcoming you into our ever-growing family of customers.
Call Royal Landscapes today at 856-905-1669 today for a free quote for your next potential project.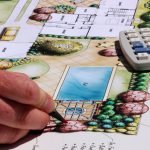 Landscape Design
Do you want to do good landscaping in South Jersey? Great landscape design is at the heart of every beautiful property. If your outdoor space doesn't match your property's interior or your vision for your property, Royal Landscapes can help bridge the gap. Curb appeal and lifestyle enjoyment are both enhanced when you have wonderful landscaping. In […]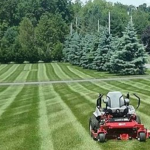 Lawn Care
Unlike other landscaping companies in South Jersey, Royal Landscapes operates year-round, beginning the maintenance phase between late March and early April, depending upon the weather. From that point forward, we continue caring for the property – even into the winter months! Proper lawn care will turn your tired lawn into a fresh, vigorous yard or your business into […]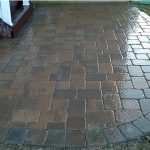 Hardscaping
When you're designing your dream space, it will likely consist of both hardscape and softscape. Any man-made areas in your property's design are constructed by hardscaping, such as pavement, patios, decks, or walls. Some landscapers only perform softscaping services like sod installation or lawn care, but Royal Landscapes performs both softscaping and hardscaping in South Jersey. Hardscaping isn't […]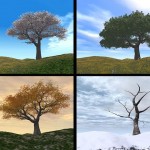 Seasonal Programs
Landscaping in South Jersey isn't just needed during one season per year. Your home's or business's property requires different treatments and services during different seasons. Seasonal services offered by landscaping companies in South Jersey like Royal Landscapes can help your lawn and gardens stay healthy all year round. Spring: In the spring, you'll need regular landscaping. In South Jersey, […]