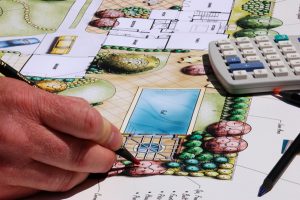 Do you want to do good landscaping in South Jersey? Great landscape design is at the heart of every beautiful property. If your outdoor space doesn't match your property's interior or your vision for your property, Royal Landscapes can help bridge the gap.
Curb appeal and lifestyle enjoyment are both enhanced when you have wonderful landscaping. In South Jersey, you should be able to play outside, relax with a good book or a good drink, or entertain others without worrying what they think of your property. When properties are well-designed, impressing neighbors, customers, or potential homebuyers becomes much easier.
Doing landscaping in South Jersey with Royal Landscapes can help you conceive a great landscape design at South Jersey that suits the county's climate, your lifestyle, and your ideas for your house or business. Be creative and customize your landscape based on your favorite activities and interests.
Once you've found out exactly what you're looking for and have worked to create a plan for getting it, we will work with you to turn your dream into reality. There's no need to work hard trying to figure out how to do it yourself when landscaping companies in South Jersey exist to simplify your life.
When partnering with Royal Landscapes, you direct our professional workforce, and they transform your garden, lawn, hardscape, or other projects from ideas on paper into eye-catching elements on your property. Before you know it, you'll be entertaining guests or wowing customers with a new outdoor space!