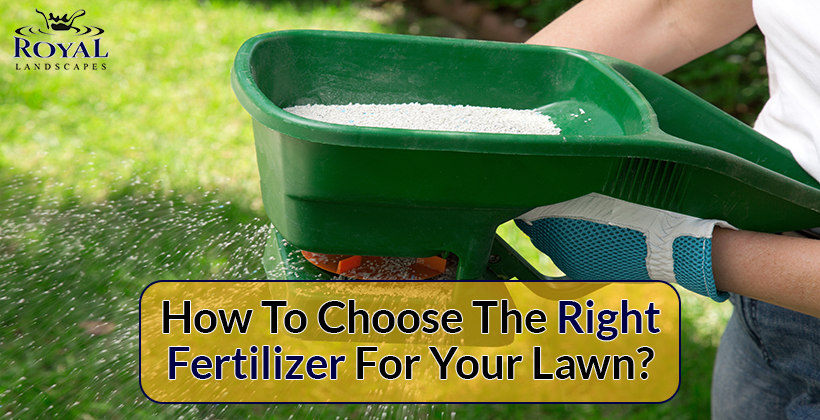 How To Choose The Right Fertilizer For Your Lawn?
September 24, 2019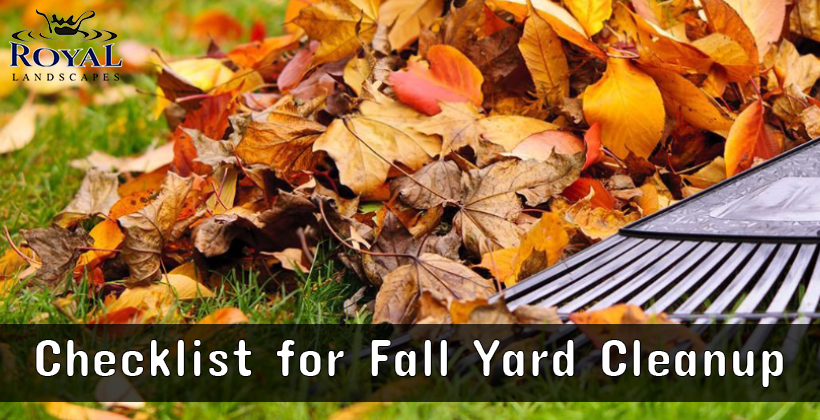 Checklist for Fall Yard Cleanup
November 21, 2019
A beautifully designed and well-maintained lawn can completely transform an ordinary looking house into a stylish and elegant one. Proper maintenance of your landscape increases the value of your home by improving your outdoor living area.
The benefits of maintaining a landscape are endless, but the question is how to achieve a luscious, thriving and green lawn?
This is possible by hiring the right landscaping company for the job. With the numerous options of landscapers in South Jersey, the job to choose the perfect landscaping company can get tricky.
If you're looking for the best landscape contractor in South Jersey, follow these tips to choose your contractor and be sure that your home is in good hands.
#1. Do your research properly – Do proper research to shortlist some of the best landscapers in your area. Compare them and choose the one with vast experience, offers a variety of services, and fits within your budget. Make sure they can provide strong references from their past clients who had the same needs as you.
#2. Know what you want – Make a list of all your wants and needs on paper. Think about for what purpose you'll be using your landscape. Are you hoping to use your landscape to:
Install a patio

Create an entertaining outdoor area

Purely enjoy gardening

Create a play space for the kids

Grow vegetables

Keep pets

Put in a swimming pool
Share your ideas with your potential landscape contractors and see their responses. Compare their responses and choose the one that matches your requirements.
If you don't have an idea what type of landscape design you want for your yard, let the potential landscape contractors come up with some suggestions.
#3. Check the reputation of the company – Before approaching any landscape contractors, do some background research and look for reviews of their previous work. It will help you choose the right contractor as per your needs. Thanks to Google that allows you to easily check out reviews of any business. If you find some negative reviews about any contractor, dig deeper and get the details of what caused the bad experience.
#4. How long they have been in the business? Make sure the contractor you're going to hire has enough experience, skills, and manpower to handle your project. You don't want to hire a company that offers more than it can deliver.
#5. Is their quote comprehensive? Take a good look at the quote you receive from a landscape contractor. Check out what all services are included in it. Is it a quote for complete work (from start to finish), or it's broken into segments and is there any hidden cost? Hire a landscape company that is upfront about costs and the elements entailed in a project. A good quote is representative of what the project will cost.
Remember, you typically get what you pay for so be leery of contractors offering their landscaping services at cheap prices. Go with a company you can trust!
#6. Do they offer maintenance services? What happens when landscape design is done? Will your contractor offer landscape maintenance services once the project is completed? If they provide maintenance service, ask them for how much time they'll offer maintenance service. We at Royal Landscapes understand that the work is never done. We guarantee the best landscape maintenance services for your landscape. We aren't going to pack up and disappear after getting the final look. We're just a phone call away to keep your landscape look and feel great for years to come.
#7. Is your landscape contractor insured? Make sure that the landscape contractor you choose should be insured. Having a license means the contractor has likely received some type of official training. It also means that a particular contractor is obligated to follow state and local laws/regulations when hired. Hiring an uninsured landscape professional not only leaves you susceptible to injury but can also leave you liable for property damage, as well as a poor looking outcome.
#8. Is there staff knowledgeable about various circumstances and conditions? This will give you an idea about their experience. Ask them some questions to know are they familiar with the problems that may arise due to weather, slope, space, and many other factors.
Finding the right contractor, with the skills and expertise needed to make your ideas a reality, can make the experience run smooth and stress-free. We at Royal Landscapes understand that your lawn should be consistently maintained throughout the season to look its best. We can take on these burdens and make sure that the only goal achieved is a luscious, thriving and green lawn.
We'd love to be the contractor you choose. If you have questions or would like to get a free estimate on your project, give us a call at 856-905-1669