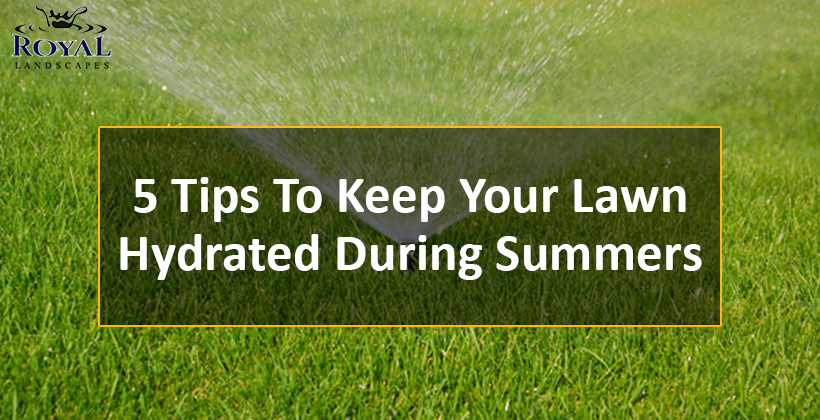 5 Tips To Keep Your Lawn Hydrated During Summers
September 16, 2019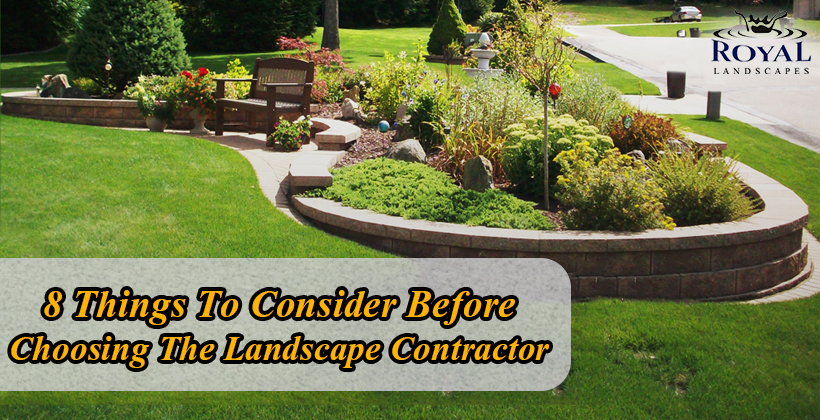 8 Things To Consider Before Choosing The Landscape Contractor
October 21, 2019
Thriving, luscious, and green lawns don't happen on their own. They need well-balanced and timely nutrition to fuel lush growth of plants and grass. Keeping your lawn at its peak performance requires proper maintenance and right fertilizer. It helps improve grass color, prevent weed invasions and diseases, and recovers grass from stress.
What are the essential elements of complete fertilizer?
Plants, as well as lawn grasses, need certain nutrients for healthy growth.
Nitrogen (N) – Nitrogen promotes leaves and stems growth.
Phosphorus (P) – Phosphorus promotes the growth of plants and flowers as well as makes their stems strong.
Potassium (K) – Potash, (potassium) aids the growth of roots and, to a certain extent, acts as a balance wheel between the nitrogen and phosphorous.
Plants need N-P-K in larger quantities than other plant nutrients.
Know the N-P-K numbers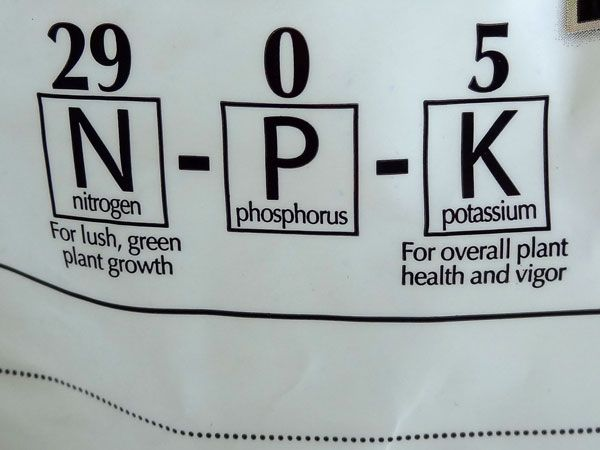 The ratio of nutrients in the fertilizers is represented as N-P-K and states the amount of each. All fertilizers bags use a three-number rating system to describe the amount of each nutrient. These numbers show the percentage of nitrogen, phosphate, and potassium, respectively, which are the primary nutrients needed to feed your lawn. So a 30-10-20 bag will have 30% nitrogen, 10% phosphate, and 20% potassium.
How to choose the right N-P-K ratio of your fertilizer?
Knowing what nutrients your garden's soil lack will help you choose the right fertilizer. A soil test is a great way to decide what nutrients are needed in the highest amount. Reach out to the landscape professionals to conduct a soil test.
If your soil is lacking nitrogen, you should choose a fertilizer with high nitrogen content. If you need more potassium, select a fertilizer that has high amount of potassium. Royal landscapes professionals can help determine what nutrients your lawn needs.
Other factors considered while choosing the right fertilizer for your lawn are soil pH, warm- or cool-season grass varieties, timing to feed your grass, and whether you prefer organic or synthetic formulas.
Types of lawn fertilizers
As we know fertilizers are important for healthy lawn as they help control pests, prevent diseases, and reduce maintenance. But the most important question which type of fertilizer you should choose for your lawn. Here is a list of fertilizers that you can choose for your lawn:
Time-release fertilizers – These fertilizers work for a longer time, you just need to use them once over a certain period. It keeps grass healthy and green, and also and prevent the gardener from having to remember to feed again at a certain time.
Gradual release fertilizers – It's also known as a slow-release formula. This fertilizer prevents the necessary elements draining away from the soil, allowing plant roots to absorb nutrients from the soil whenever needed. This fertilizer is easy to use and has very little chances of burning grass.
Liquid fertilizers –Liquid fertilizers are water-soluble. They are spread in the lawn by using a hose and nozzle. Liquid fertilizer gets absorbed by the soil easily and ensures reaching the bottom of the soil as well as covering all roots.
Organic fertilizers – Organic fertilizers are prepared from animal matter, animal excreta (manure), human excreta, and vegetable matter (e.g. compost and crop residues). The organic fertilizers take time to show results but ensure no harm to existing grass or soil.
Granular fertilizers – These dry fertilizers are in shape of small granules. These fertilizers take time to show results but are popular as they spread very easily in the soil.
Synthetic fertilizers – These are made from chemicals. They ensure fast results and lush green gardens, these also help in pest control and improvement in soil quality.
Starter fertilizers – These fertilizers are good for new lawns and because of their heavy ratio of phosphorus, which encourages healthy root growth.
Weed and Feed – Some fertilizers are a mixture of weed and feed. These fertilizers contain weed killers to kill broad leaf weeds as well as nourish lawn grass.
Remember, always choose a fertilizer that is formulated to meet the specific needs of your lawn such as:
Control moss

Improve lackluster color

Kill insects, pests, and grubs

Kill common weeds

Kill crabgrass
Caring for your landscape isn't just a one-time responsibility, it is something that needs to be maintained year-round. To maintain the best functionality of your landscape, it is always best to tend to the necessities for each season. A gorgeous and thriving yard is what every homeowner deserves, and the best way to achieve that goal is to set up year-round services with Royal Landscapes!
For Lawn Care Services in South Jersey, Contact us!