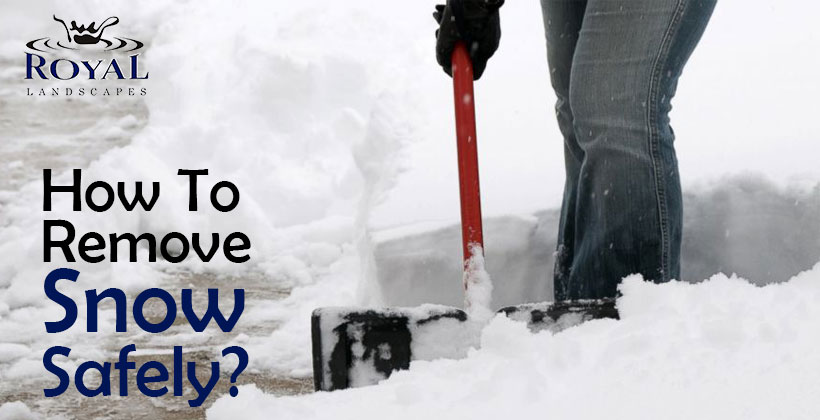 Shoveling Tips: How To Remove Snow Safely?
December 18, 2019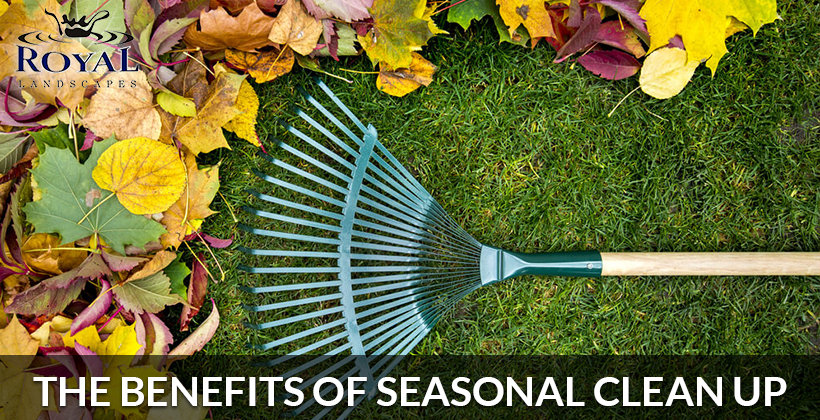 The Benefits of Seasonal Clean Up
February 20, 2020
As a homeowner, you want your lawn to be healthy and lush. If you have a small lawn, you can likely take care of it yourself, but if you have a larger property, you probably need the help of a lawn care and lawn maintenance service.
If you're not aware of the difference between lawn care and lawn maintenance, you're not alone. This article will help you understand the difference between lawn care and lawn maintenance. Then you can make the right decision when caring for your lawn.
Lawn Care
Lawn care is the process of providing overall care to your lawn which includes the health of turf and soil. Lawn care involves the treatment of your lawn, including fertilization, weed control, soil health, and turf disease management. Companies like Royal Landscapes specialize in providing lush, green grass that is not only disease and drought-resistant but improves the curb appeal of your home.
Choosing the right lawn care company can be challenging and many companies offer both organic and inorganic chemical options. Many companies provide outdoor pest control, fertilization, and weed control programs. These services, although helpful, can include toxic chemicals to provide quick results. These applications might improve the look of your lawn for some time, but most only provide a temporary improvement and are not as sustainable as a managed care program.
To improve the quality of your lawn and soil, you can consider organic alternatives. Organic care treatments are not only safer for your family and pets, they nourish your soil with natural fertilizer, and organic matter.
Some common services you can expect from lawn care companies are:
Fertilizer Application

Pest Control

Pre-emergent weed and crabgrass control

Post-emergent weed and crabgrass control

Aeration & thatch control

Tree and shrub pruning

Root stimulants & developers

Irrigation systems

Soil testing and Mulching

Organic lawn care
Lawn Maintenance
Lawn maintenance includes cleaning your property and keeping it manicured throughout the year. To prepare your lawn for spring, Royal Landscapes can help you clear debris, mow your lawn regularly or clean up your yard prior to winter's arrival. Royal Landscape's lawn maintenance service provides the following services.
Pruning of Shrubs and Trees

Regular weed control

Lawn mowing

Edging patio areas, driveways, and walkways

Spring yard cleanup

Fall yard cleanup
Lawn Care vs. Lawn Maintenance
Although lawn care and lawn maintenance both focus on improving the look of your lawn, they are considerably different. A lawn care program is designed to improve the overall health of your soil and lawn. It includes services such as pest control and soil testing to make sure your lawn's turf and soil are healthy and disease-free. This helps to promote a lush, green lawn without the use of toxic chemicals.
Lawn maintenance, on the other hand, includes services such as removing debris and leaves, edging borders, mowing grass, and spring and fall cleanup. A lawn maintenance service can be beneficial when planning new landscaping projects or as routine maintenance to improve the look and feel of your lawn.
The Bottom Line
Whether you seek professional lawn care service or embrace the DIY approach, you should have a general understanding of the difference between lawn care and lawn maintenance.
Lawn care service ensures the health and wellbeing of your lawn, whereas lawn maintenance focuses more on the more routine tasks associated with maintaining your lawn. Royal Landscapes can help you develop a lawn care and maintenance program to promote healthy growth and a lush, green lawn for you and your family to enjoy year after year.