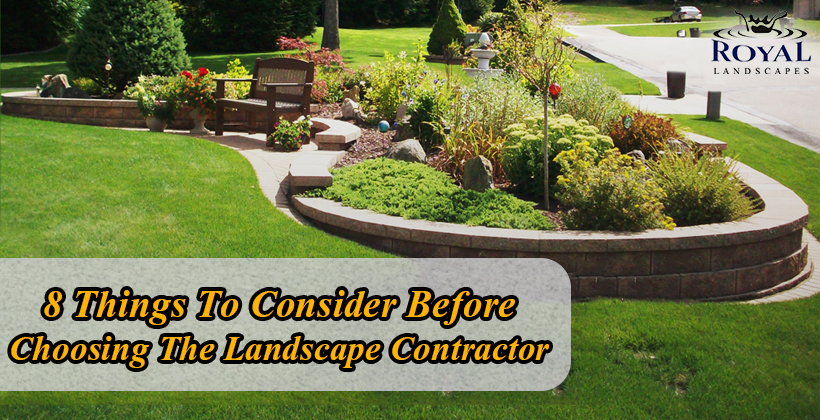 8 Things To Consider Before Choosing The Landscape Contractor
October 21, 2019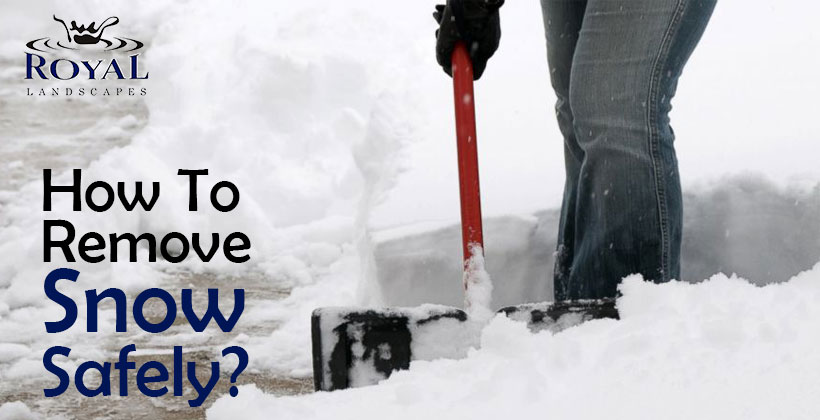 Shoveling Tips: How To Remove Snow Safely?
December 18, 2019
Dropping leaving from trees is a sign to get started to keep your yard ready for winter. As you're preparing your lawn for winter, you need to know that fall is the perfect time to give your yard the one last mow and trim overgrown tree branches, hedges, and shrubs.  This fall cleanup will not only make your yard look better for the winter months but will also help to ensure a healthy lawn next spring.
Make sure to follow our checklist of fall cleanup to get the most out of your yard next year:
#1. Clean out debris
As trees shed their foliage regularly, you need to clean out fallen leaves and other debris to keep your lawn smoother and luscious. Moreover, organic waste like leaves and weeds are a haven for pests including mice and groundhogs. Clear out your lawn to keep pests and critters at bay. Be careful with rose beds as their foliage can foster disease over the winter. Moreover, excessive debris can block your yard's drainage, especially, when the snow starts melting.
#2. Trim rogue branches
Now that a full season of sunshine has passed, have you noticed the shrubs in your yard haven't grown the way you had hoped? Check for the signs of life in plants and trees. You can do it by scratching the bark at the base of the plant and see if it's green or not. If there is no green under the bark, the plant might be dead. If the tree or shrub is completely dead, it's best to cut it down and dig it out before the ground hardens.
#3. Till the vegetable garden
Start preparing your vegetable garden for next year. Remove all debris and till the soil. You can add a layer of 2 to 4 inches of soil to the garden if needed. Finish this process by adding a layer of fertilizers to keep your garden nourished throughout the winter and have it primed for spring.
#4. Aerate your lawn
Aerating your lawn is necessary as it prevents grass from becoming thin. It is accomplished by preventing the soil from becoming too compact. This allows your lawn to absorb more water necessary for the growth and maintenance of the yard. During the process of core aeration, small holes are done in your yard with a drill. These holes allow your lawn to breathe better, absorb nutrients better, and grow faster.
#5. Add fertilizers
Keeping your grass greenest and lushest is not easy. It requires additional ingredients beyond water and sunlight. Feed your yard with fertilizers offering essential nutrients required to survive the long, cold winter. Add a fall lawn fertilizer with high phosphorous content to encourage root growth and enjoy a lush, green lawn come spring.
#6. Protect cold-sensitive plants
To keep sensitive plants such as shrubs, perennials, and roses in shape through the chilly winter, add mulch to the base and wrap them in cloth barriers to prevent damage from freezing.
If you're expecting a light freeze, it's better to cover your plants with a sheet or blanket to keep them protected from a short cold snap. In severe chilly weather, you can add plastic over the sheets to help keep warmth in. Remember, not to cover plants with just plastic as it can damage the plants. Use a cloth as a barrier between the plastic and the plant to protect your plants.
#7. Mow your garden for one more time
Before the winter sets in, take a mower and mow your garden for one more time.  The right time to do final mowing is when the grass stops growing or when the temperature drops.
Set your blades to one of the lower settings. Mow your garden, wait for a week and then mow again.  Mowing your garden will helps the soil dry out more quickly in the spring, leading to a lusher lawn.
#8. Grow bulbs, shrubs, and fall annuals
Some plants do best when planted in the fall. Tulips, hyacinths, and daffodils are perfect picks for a colorful spring garden. You can also add fall annuals like pansies to keep some color in your yard as other plants go to sleep.
When it comes to yard cleanup and maintenance, we know it takes a lot of time and efforts. If you don't have enough time for the maintenance of your yard, you can contact Royal Landscapes for maintenance services. We can help you keep your lawn consistently maintained throughout the season to look its best and make sure that the only goal achieved is a luscious, thriving, and green lawn.