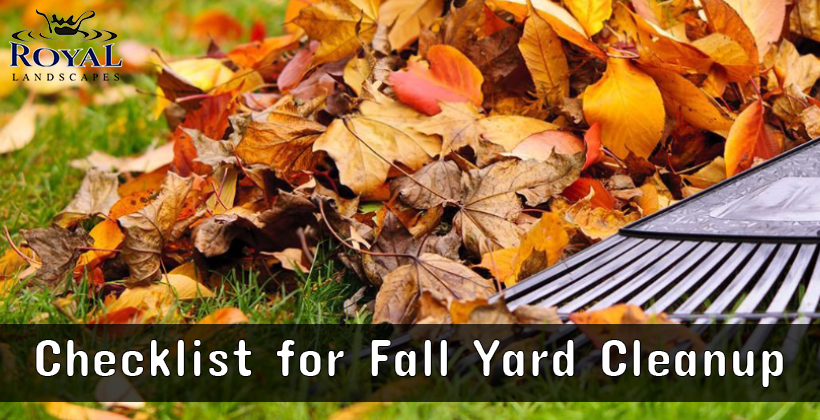 Checklist for Fall Yard Cleanup
November 21, 2019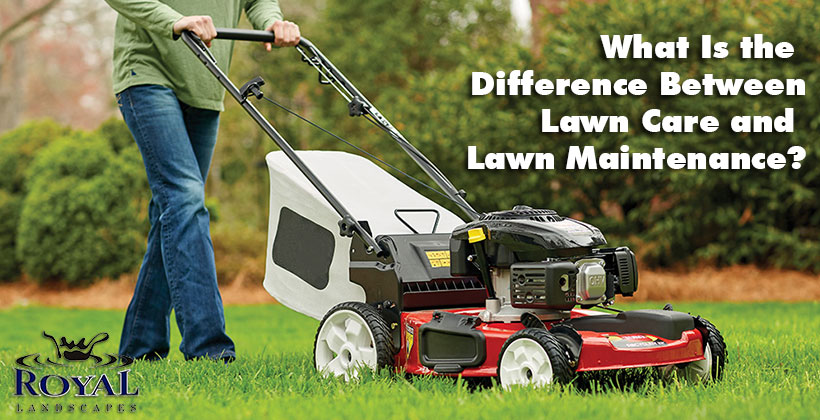 What Is the Difference Between Lawn Care and Lawn Maintenance?
January 21, 2020
Did you know?
"About 16, 500 people visit the emergency room every year to treat injuries they received while shoveling snow."
Snow shoveling is one of the most frustrating tasks of winter. Anyone responsible for snow removal knows how difficult snow shoveling can be. If not performed properly, shoveling and snow blowing can be potentially dangerous to your health.
Safety Tips For Shoveling
To prevent the risk of injury, Rosemont, IL-based AAOS recommends taking some precautions while shoveling this winter. Some of the safety tips to remove snow are:
1) Know if you shouldn't shovel
Shoveling is an intense exercise that raises your blood pressure and heart rate. If you have a history of heart problems, you should avoid shoveling. Moreover, if you are older than 40, it is best to consult a doctor before shoveling. If your doctor doesn't allow you to shovel snow, contact Royal Landscape professionals for the snow removal process.
2) Warm-up first
According to Harvard Health Publications, warming up your body before shoveling can prevent injuries and heart attacks.
Before you begin shoveling the snow, take out 10 minutes to perform stretches and warm up your muscles by doing light exercises.
3) Choose the right shovel
When you're choosing a shovel, make sure to choose the one that feels comfortable – fits your body size and your level of strength. Choosing a shorter shovel as per your height means you need to lean forward more as you shovel the snow, increasing the risk of your back injury. This is why it's important to choose a snow shovel that is comfortable to use and is not too long or too heavy.
4) Keep your posture right
To avoid back strain, you need to hold your body in the right posture while shoveling snow. The right posture to shovel is to keep your back straight, bend your knees, and squat down with your legs apart. A few more things to keep in mind:
When your shovel is full of snow, carry it to where you want to place the snow rather than throwing the shovelfuls over your shoulder or to the side.

When carrying shovelfuls of snow, keep your arms close to your body instead of outstretched to reduce stress on your back and spine.
5) Keep yourself hydrated
Don't overexert yourself. Ensure to take frequent breaks while shoveling and keep yourself hydrated throughout the process. Take a break of 5-10 minutes to relax your body, drink water so that you don't become dehydrated as you work. Pay close attention to your body. If you feel pain or pressure in your chest, stop shoveling right away and consult with your doctor.
6) Watch for slippery areas
Watch for slippery areas, patches of ice, and areas that are uneven. Once you've cleared the driveway, sprinkle some rock salt on it. The rock salt will melt ice quickly and lowers the risk of slipping.
7) Be careful with deep snow
Avoid shoveling heavy, packed snow. It's best to start shoveling when the ground is lightly covered with snow and do it often. This will reduce the accumulation of heavy, packed snow. Moreover, push the snow as much as possible rather than lifting it. However, if you lift the snow with a shovel, don't overload the shovel. If the snow is heavy or deep, remove it in layers.
Things to keep in mind while Snow Blowing
Snow blowing is another way to remove snow from pathways or driveways. If you're using a blower to clear snow, keep these tips in mind:
Make sure to follow safety instructions as mentioned in the manual.

Always operate snow blower at full throttle to shoot heavy snow out as best as possible.

Keep both hands on the running slow blower machine to have quicker access to the controls.

Do not wear loose-fitting clothing as they can get caught in the machine.

Remember to snow blow in the direction of the wind. Snow blowing against the wind will shoot snow on your face while working.

Be sure to check the condition of the snow blower before using it. You might need to make some adjustments depending on your snow blower's condition and driveway.
We know shoveling snow is a difficult task. If you dread shoveling tons of snow from your driveway or your business's parking lot after a brutal snowstorm, reach out to a reputable landscaping company in South Jersey, Royal Landscapes. We are fully equipped to remove snow from driveways and walkways as well as large commercial properties, parking lots and streets.
Be prepared for the next big storm by having snow removal services already in place for your South Jersey residential or commercial property by contacting us here!