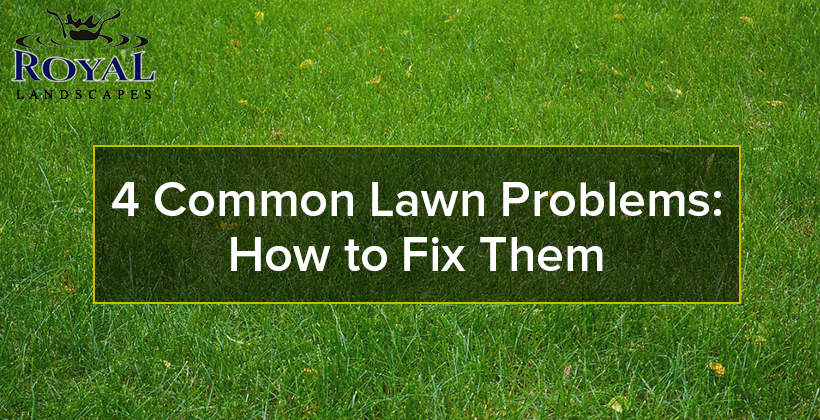 4 Common Lawn Problems: How to Fix Them
August 21, 2019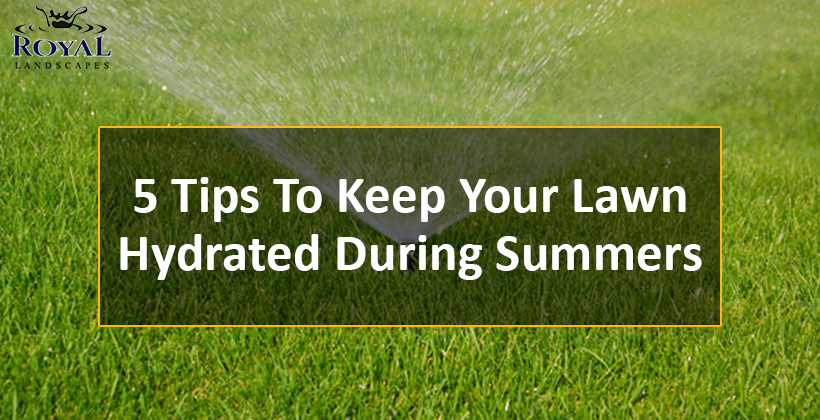 5 Tips To Keep Your Lawn Hydrated During Summers
September 16, 2019
Snow mold is a cold-weather fungus that primarily damages or kills cool-season grasses. The signs of snow mold aren't noticeable until the snow starts melting. The damage is usually concentrated in circles of 3-12 inches in diameter.
Snow mold is a fungal disease caused by a pathogenic fungus. It stays dormant in the soil until the conditions are just right to invade nearby grasses. When the snow melts, it creates a cool and incredibly humid environment that is appropriate for the growth of snow mold. Once the snow is finally thawed, a lawn infected with snow mold – straw-colored patches, rings or matted areas can be seen. Snow mold heavily affects leaves rather than crowns of your turf grass.
Types of Snow Mold
The snow mold is of two types:
Pink snow mold

Gray snow mold
Gray snow mold – Gray snow mold is the less damaging form of snow mold. It typically damages blades of the grass. Gray snow mold can survive throughout hot summer months as sclerotia under the ground or in plant debris.
Pink snow mold – Pink snow mold (Microdochium nivale or Fusarium patch) is the severe form of snow mold. It can cause more damage than gray snow mold, destroy the roots and crowns of grass. It can survive the summer months in decayed plant debris as spores or mycelium.
How To Identify Snow Mold
Signs of snow mold are noticeable in the spring when the snow begins to melt. They usually appear in the straw-colored circular patches. The grass in these straw-colored patches is usually matted down and crusty. The patches are grayish-white in color if they are caused by gray snow mold and whitish-pink if caused by pink snow mold.
Pink snow mold is more harmful than gray snow mold, as it can kill the crown and roots of grass plants. Gray snow mold usually affects the grass blades.
Tips To Control Snow Mold In Your Lawn
If you get plagued with snow mold every year, here are some tips that can you control snow mold in your lawn in the future.
Prune off dead branches – Prune off dead or hanging branches of trees, and thin out shrubs to increase the amount of light in your lawn as well as to improve air circulation around the turf. For tree and shrub pruning, you can contact Royal Landscapes. If you have an unruly hedge or tree that overshadows everything around it, we can help you with our pruning services to get your property in order again.
Apply a preventive fungicide – Apply a fungicide to the areas that are infected and surrounded with turf as soon as you notice the disease. Treatment with a fungicide is necessary where mold is highly visible. The various fungicides that you can use to treat the infected area in your lawn are – propiconazole, triadimefon, fludioxonil, triticonazole, and thiophanate-methyl, etc.
Don't let leaves pile up – Rake up leaves, twigs and any other debris on the lawn regularly during fall and winter. Rake up is necessary as Microdochium can develop under fallen leaves and other debris during cool, wet weather.
Mow your lawn regularly – Mow the lawn regularly at the height recommended for the grass species. Don't cut off more than a third of the grass blade height with a single mowing. Continue to mow the grass through fall as long as it still is growing.
Aerify soil – Aerify areas that are compacted or were severely affected by Microdochium patch the previous winter. You can use a hand or machine aerifier to aerate the soil. It protects grass from getting thin and helps to alleviate the poor drainage that encourages the disease.
Dethatch soil – A thick thatch layer is an ideal home for snow mold to develop. If your lawn's thatch layer is thicker than 3⁄4 inches, it's time to dethatch your soil to prevent snow mold from developing during the winter. If your lawn is improperly aerated or dethatched, your lawn can get damaged. Let Royal Landscapes help you to let your lawn breath better, absorb nutrients, and grow faster.
Add fertilizers to nourish your soil – Fertilize the lawn in spring when weather is relatively warm and dry. The warm and dry weather doesn't favor the growth of Microdochium patch. The perfect time to fertilize is when the grass begins to show growth.
Go easy on nitrogen – A fertilizer that contains nitrogen is great for fast greening, but too much of it, especially late in the season, can invite snow mold.
Things You Will Need To Prevent Mold
Garden rake

Dethatching rake or machine

Loppers

Fungicide

Complete fertilizer

Lawnmower

Core or machine aerifier (optional)
Snow mold can begin to creep into your lawn during winters and it's important to control it before it spreads. Royal Landscapes can help you with it and can make sure that your lawn stays luscious, thriving, and green. To get a free quote, visit here!